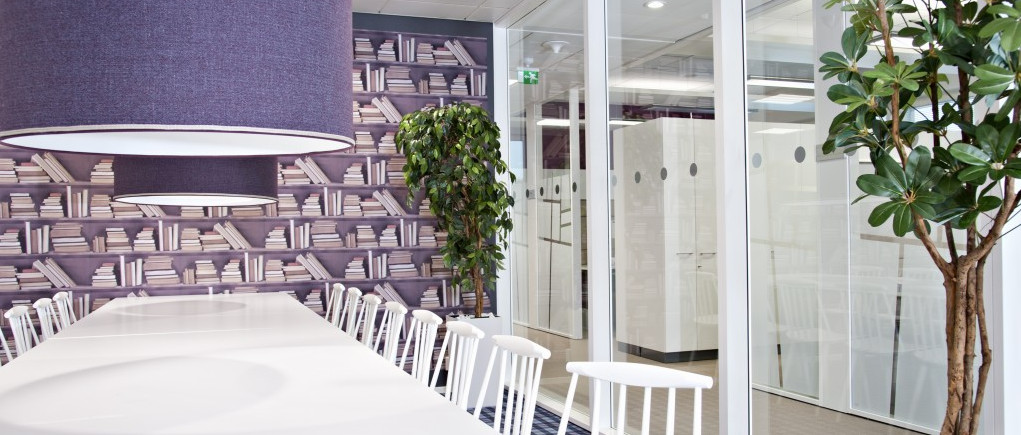 Kohde Derby Business Park
"Welcome to Derby Business Park. This property is an excellent example of the expertise of SRV and also of a successful cooperation with HSL Group. Derby Business Park is a continuation of the SRV's HTC concept, which gathers an effective work community from high technology businesses and research units.
An important part of designing of new, as well as renovating of old premises, is taking the environment into account. At SRV, an even more ecological building starts already at the designing table, and this idea follows throughout the whole project. As an acknowledgement of a progressive designing process, Derby Business Park was chosen in the Tekla BIM model competition as the best Finnish data modeling property. In addition to this, the property is being applied for a Leed Gold environment certificate. With the ground head, automatic faucets and adjustable lighting we aim for a 20 percent saving of water- and energy consumption compared to the control property.
HSL Group is a familiar partner to us for many years back. The trust between us has become stronger through mutual successes and also in the Derby Business Park I have experienced our partnership to be constructive. What is essential for HSL as it is with our other partners, is their ability to actively offer new innovative solutions. I will give two example where HSL claimed the expectations set for them.
An important part of designing new premises is taking the environment into account.
The first of these was a model room built in the design phase, where we could assess the suitability of HSL's products for Derby. Through that we noticed that the HSL's factory built bulk head structures connected with the joint support system, to solve the space design's few challenges and quicken the completion of the spaces. The use of HSL's bulk head structures made it possible to install the heads already in the early building phase, before the lower structures had been fully designed. The second example is a space structure we developed together with HSL, where an open office's and work rooms traditional features are connected. We used HSL's wall elements in a new way and were able to achieve a cost-effective solution, in which also the users of the spaces were satisfied with. Even though all of our properties are unique in their own way, the building costs should stay within the set limits. HSL walls fully installation ready element structure has turned out to be really useful for both of the requirements. The material alternatives are versatile and on the other hand production efficient and the installation is really fast and clean."
Vaikka jokainen kohteemme on omalla tavallaan uniikki, rakentamiskustannusten tulee pysyä asetetuissa rajoissa. HSL-seinien täysin asennusvalmis elementtirakenne on osoittautunut erittäin käyttökelpoiseksi molempien vaatimusten osalta. Seinien materiaalivaihtoehdot ovat monipuoliset ja toisaalta tuotanto tehokasta ja asennus on todella nopeaa ja siistiä."
See you at Derby Business Park!
Ossi Inkilä
SRV, design manager
Derby Business Park
Call us
You will get more information about our solutions quickly by contacting our customer service.